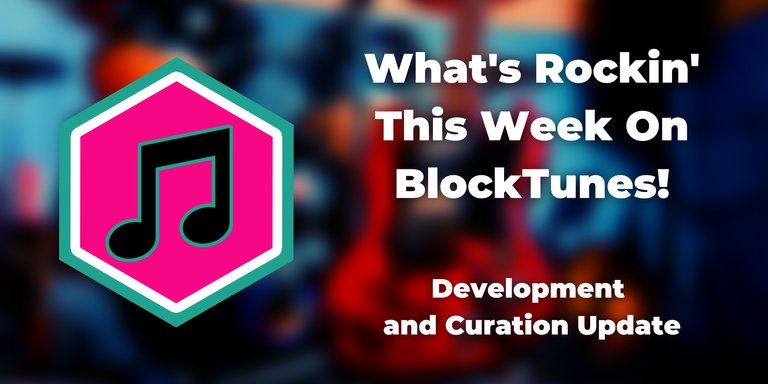 What's happening music lovers! This week in the world of BlockTunes we have been working on some things in the background of the site, as well as getting out in the community and doing some curation! We are hoping to produce a weekly update and curation post to help spread some of the awesome tunes and vibes coming from the greater MUSIC community on the Hive blockchain!
New Release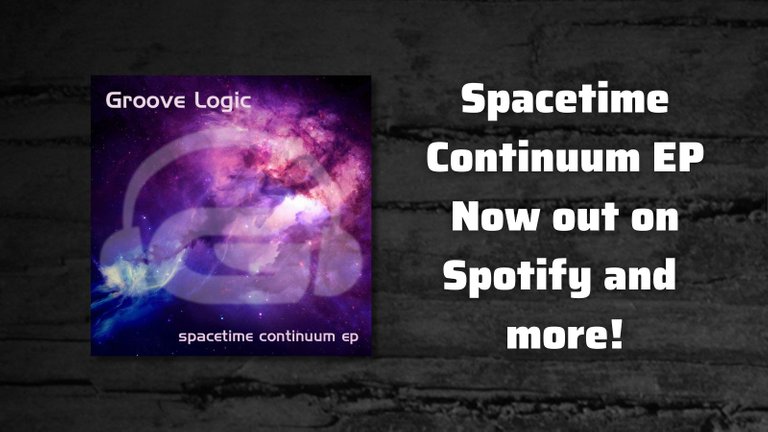 This week @groove-logic announced that his latest EP, Spacetime Continuum, has been released using the BlockTunes release service and is now available on Spotify, Apple Music, Amazon, Pandora and more!
Check out his latest post that contains the direct link to Spotify and to the release's page on BlockTunes!
If you are a musician and have original material that you want to release, check out our worldwide distribution service that pays you directly in HBD!
Development Updates
We have been continuing to make BlockTunes the best Web3 music platform that it can be. By doing this, we have been working on streamlining our site for our users so things are not as confusing.
We have streamlined down to one Polygon-based NFT marketplace which is an ERC-1155 NFT market. This allows BlockTunes PRO artists the ability to mint anything from a single edition NFT to thousands of copies of the same NFT.
The ERC-1155 NFT contract allows us the ability to create smart contract locks that will allow for lockable content on the release page. For instance, if an artist wants to sell a special edition NFT that gives access to sample packs, project files, limited edition videos, or even to use as live or metaverse event tickets!
We are also working on 'label' packages for independent record labels. We really want to encourage artists to stay independent, that is why we offer our services, but we also want to help small, independent labels jump into the Web 3.0 world as well! So stay tuned for more info coming soon about our coming label packages!
Community Tunes
This week, we have been out in the community trying to do more engagement and curation. There are many talented artists on Hive. It's interesting to hear different styles of music from the various cultures we have represented on this awesome blockchain! Here are just a few of the posts that stood out this week!
---
Awesome Updates on Afri-tunes Christmas Event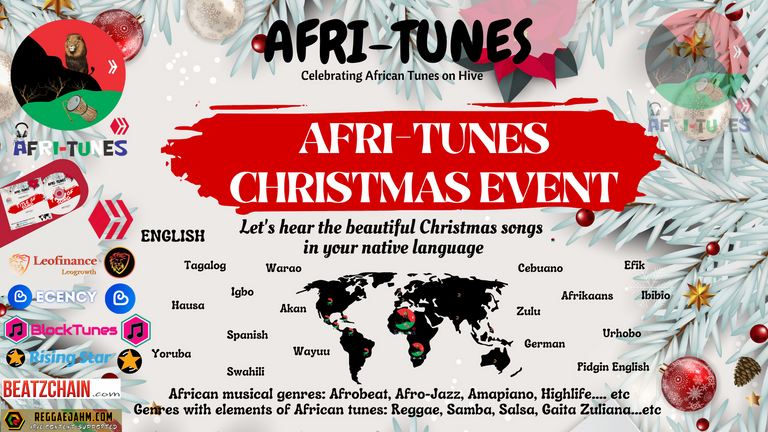 https://hive.blocktunes.net/@afri-tunes/awesome-updates-on-afri-tunes
This post from the @afri-tunes community is talking about their Christmas event they are holding that we have sponsored with 100 $MUSIC tokens to help out with the contest prize pool! Check out the post to get involved!
---
COVER Challenge Week 12!! - Anyone can win 50% of the Post Reward in HP!! Just ask for a song!!
(Unsupported https://3speak.tv/embed?v=jasperdick/ndzjciyf)
See the full post:
https://hive.blocktunes.net/@jasperdick/ndzjciyf
This week @jasperdick graces us with a cover of John Lennon's 'Working Class Hero'. It's a great tune and a great cover! Thanks Jasper for sharing with the MUSIC community on BlockTunes!
---
(Unsupported https://3speak.tv/embed?v=veronicamartinc/sanmgtjj)
https://hive.blocktunes.net/@veronicamartinc/sanmgtjj
@veronicamartinc graces us with her beautiful voice on this cover of 'I Stay Alone' by Kany Garcia. There is a large Spanish music community on Hive and I love to hear the awesome tunes.
Let Grow The $MUSIC Community Together
Hive is an amazing social network with many opportunities for all walks of life. Musicians are no different, actually, we have a unique opportunity to help use this platform to further our careers by getting out to a different kind of audience and open us up to ways of earning from our craft in ways that the traditional world can't provide!
So let's make some awesome music together! If you are an artist, consider getting whitelisted on our $MUSIC NFT marketplace to mint your tunes that can be purchased with the $MUSIC token!
You can also consider becoming a BlockTunes PRO and getting access to our advanced NFT Marketplace on Polygon that uses pHBD as payment, as well as getting your own retail store and artist bio page built by our team!
Join The Independent Music Revolution
NFT MARKETPLACES | WEB 3 MUSIC SOCIAL MEDIA | WORLDWIDE MUSIC DISTRIBUTION
BUILT USING THE HIVE AND POLYGON BLOCKCHAINS
Support by voting for the @blocktunesdao Hive-Engine Witness with WORKERBEE stake at Tribaldex
Delegate Hive Power to either @blocktunes or the @blocktunesdao and earn 0.05 MUSIC tokens for every 1 Hive Power delegated, plus receive tiered automatic votes and a follow from the @blocktunes account!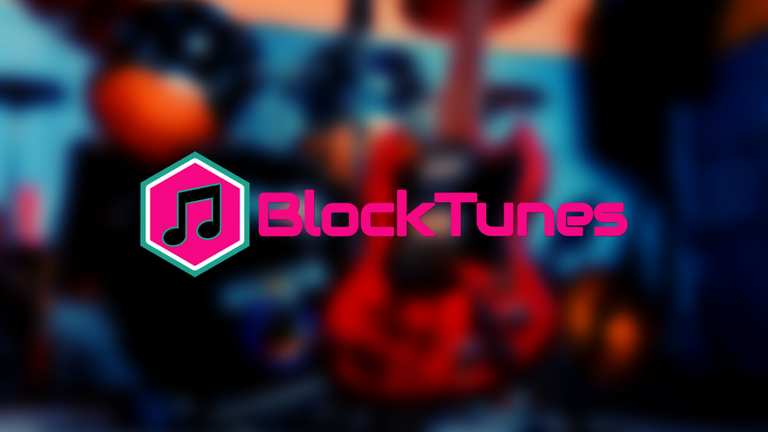 Posted using BlockTunes