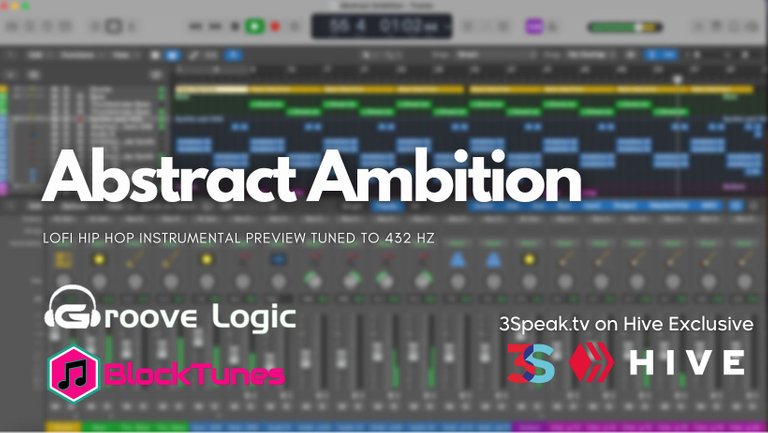 ---
Hello everyone! I have been on a LoFi Hip Hop kick lately, as you can tell if you have been following me for a minute. I like it because it is chill and groovy and you can really listen to it for just about any occasion.
This track is called Abstract Ambition. It is produced at 80 BPM and tuned to 432.2 Hz which is the healing frequency. I like to do this to subliminally make you feel good inside! Do the research, sound frequency healing is a thing, haha.
This track will be released on @blocktunes and the mainstream music sites soon along with a couple of other LoFi tracks I have been working on! The collection, LoFi Logic, will be released in multiple volumes with at least 2-3 tracks in each volume.
Keep calm and groove on!
https://groovelogic.audio
https://blocktunes.net
https://hivelist.store/shop/groove-logic/


---
▶️ 3Speak