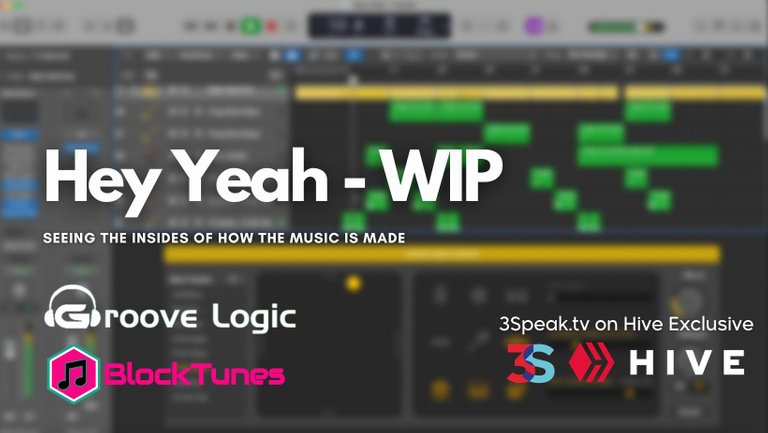 ---
Hey everyone, I am back with another work in progress that is a Hive and 3Speak exclusive!
This time it is a LoFi Hip Hop instrumental track that I am going to pair up with another similar styled track and release on BlockTunes!
I use the drummer tool to create the beats. It's an amazing tool to use, especially if you are not very rythmically inclined, lol. I also use a mix of software instruments and samples that I show you the builds in the editor. I then do a quick walkthrough of the mixer.
I will of course be fine tuning and working on this track over the next couple of weeks getting it an the other track ready for release!
With these tracks I will be selling a package on BlockTunes that will include stem files which will allow you to remix the track yourself. Also will be selling it with an NFT that will give the holder royalty free rights to use the tracks! And for those that use Logic Pro X on a Mac... Yep, I'll be including the full project files!
I will be hosting a remix contest on BlockTunes in which the top remixes will be included on an upcoming 'Groove Logic- Remixed' Album. So be on the lookout for more information on that coming soon!
Things are about to get going here at BlockTunes!
Give me a follow if you want some cool tunes, and then go follow @blocktunes for more information, announcements, and more!
Keep calm and groove on!
https://groovelogic.audio
https://blocktunes.net
https://hivelist.store/shop/groove-logic/


---
▶️ 3Speak