This publication was also writen in SPANISH and PORTUGUESE.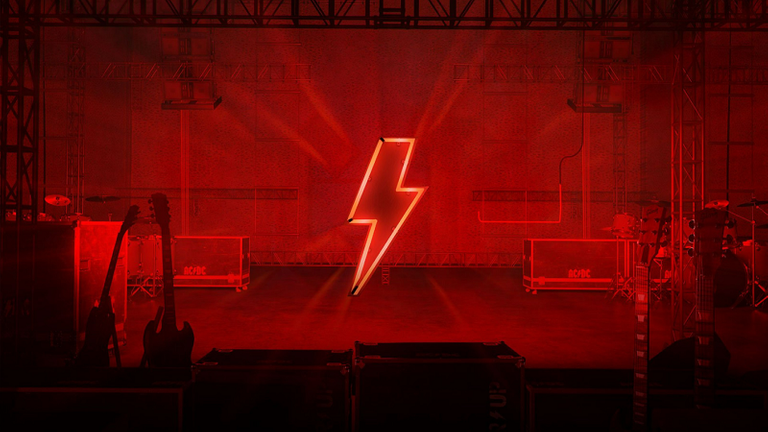 WallHere
Far beyond the proper use of the seven musical notes (in all their structural property), great lyrics and interesting arrangements, the way to build a song that has the potential to become a success is something much more complex nowadays. Perhaps the recipe for success in past decades was something much easier, but what commands the phonographic scene today is very different from what it used to be in its more modest structures.
Although I'm not a musician (and have no involvement in that industry), I am a music connoisseur and I see certain patterns that are automatically connected to all songs that end up becoming hits. One of them undoubtedly still remains the good use of musical beginnings, but they need to be adapted to all the needs of the current market, considering the genre of music, the companies involved and what the public listens to.
Then, influences within the music world itself set the pace for success. Names of personalities who, in some way, are "connected" to singers or bands, always bring more engagement because it is one of the best consequences of networking. Allied to this, the power of well-done marketing (radio programs, television programs, social media, film and TV series soundtracks or even personal life controversies) brings "good results".
Last but not least, the active voice of listeners is a key piece. Basically, because it is with their engagement (mainly through the internet) that musicians are recognized not only on music platforms, but in countless awards around the world. The textual quality is no longer the item that has the greatest weight in the context, what matters is how much a song manages to hold attention and create a "trend".
---
Hacer que una canción se convierta en un éxito.
Mucho más allá del uso adecuado de las siete notas musicales (en toda su propiedad estructural), grandes letras y arreglos interesantes, la forma de construir una canción que tenga potencial para convertirse en un éxito es algo mucho más complejo hoy en día. Quizá la receta del éxito en décadas pasadas era algo mucho más fácil, pero lo que hoy domina la escena fonográfica es muy diferente a lo que solía ser en sus estructuras más modestas.
Aunque no soy músico (y no estoy involucrado en esa industria), soy un conocedor de la música y veo ciertos patrones que se conectan automáticamente a todas las canciones que terminan convirtiéndose en éxitos. Uno de ellos sin duda sigue siendo el buen aprovechamiento de los inicios musicales, pero es necesario adaptarlos a todas las necesidades del mercado actual, considerando el género musical, las empresas involucradas y lo que escucha el público.
Luego, las influencias dentro del propio mundo de la música marcaron el ritmo del éxito. Nombres de personalidades que, de alguna manera, están "conectados" con cantantes o bandas, siempre traen más engagement porque es una de las mejores consecuencias del networking. Unido a esto, el poder del marketing bien hecho (programas de radio, programas de televisión, redes sociales, bandas sonoras de películas y series de televisión o incluso polémicas de la vida personal) trae "buenos resultados".
Por último, pero no menos importante, la voz activa de los oyentes es una pieza clave. Básicamente, porque es con su compromiso (principalmente a través de internet) que los músicos son reconocidos no solo en las plataformas musicales, sino en innumerables premios alrededor del mundo. La calidad textual ya no es el ítem que tiene mayor peso en el contexto, lo que importa es cuánto una canción logra llamar la atención y crear "tendencia".
---
Para fazer uma música se tornar um sucesso.
Muito além do uso adequado das sete notas musicais (em toda à sua propriedade estrutural), ótimas letras e arranjos interessantes, o caminho para construir uma música que tenha um potencial para se tornar um sucesso é algo muito mais complexo nos dias atuais. Talvez a receita do sucesso em décadas passadas tenha sido algo muito mais fácil, mas o que comanda o cenário fonográfica hoje é muito diferente do que costumava ser em suas estruturas mais modestas.
Embora eu não seja músico (e não tenha nenhum envolvimento nesse setor), eu sou um apreciador de música e vejo alguns padrões que estão automaticamente conectados a todas as músicas que acabam se tornando um sucesso. Um deles, sem dúvida, ainda continua sendo o bom uso dos primórdios musicais, mas eles precisam ser adaptados a todas as necessidades do mercado atual, considerando o gênero da música, as empresas envolvidas e o que o público ouve.
Em seguida, influências dentro do próprio mundo da música ditam o ritmo do sucesso. Nomes de personalidades que, de alguma forma, estão "ligados" aos cantores ou bandas, sempre trazem mais engajamento por ser uma das melhores consequências do networking. Aliado a isso, o poder de um marketing bem feito (programas de rádio, programas de televisão, mídias sociais, trilhas sonoras de filmes e séries de TV ou até polêmicas da vida pessoal) traz "bons frutos".
Por último, mas não menos importante, a voz ativa dos ouvintes é uma peça fundamental. Basicamente, porque é com o engajamento deles (principalmente através da internet) que os músicos são reconhecidos não apenas nas plataformas musicais, mas em incontáveis premiações mundo à fora. A qualidade textual já não é mais o item que tem o peso maior no contexto, o que importa é o quanto uma música consegue prender à atenção e criar uma "tendência".